Warehouse is often the first and the worst bottleneck in production.
The correct plate is found immediately.
Warehouse storage solutions by LIPU
LIPU makes warehouse storage solutions that solve your logistic problems in a new efficient way — with our experience, innovative solutions and operative hydraulics, we can always fulfill your storage needs more cost-effectively and safely. Our head office is located in Savonlinna Finland, but our expanding distributor network serves our customers locally in different parts of the world. So when you seek for a carefully engineered warehouse storage solution, contact us, so we can discuss more!
We combine effectively warehousing with production
Industrial production requires a great deal of space, time and money for the conventional storage of heavy and large plates. This means that the warehouse is often the first and the worst bottleneck in production.
Since 1997 LIPU has dedicated itself to solving these problems. We have developed an entirely new warehouse storage solution that seamlessly combines the warehouse functions with production, allowing you to save floor space, enhance your business profitability and improve work safety.
LIPU is a hydraulically operated warehouse storage system that enables the storage of large plates and sheets in the vertical position in close proximity to the processing station. Plates and sheets are loaded to and unloaded from storage in the horizontal position, which makes their handling easy with the aid of cranes or forklifts. Thanks to this warehouse storage method, the correct plate or sheet is easily found for immediate access, without cumbersome transfer routes through the production premises.
Check out our revolutionary storage system for metal sheets and contact us!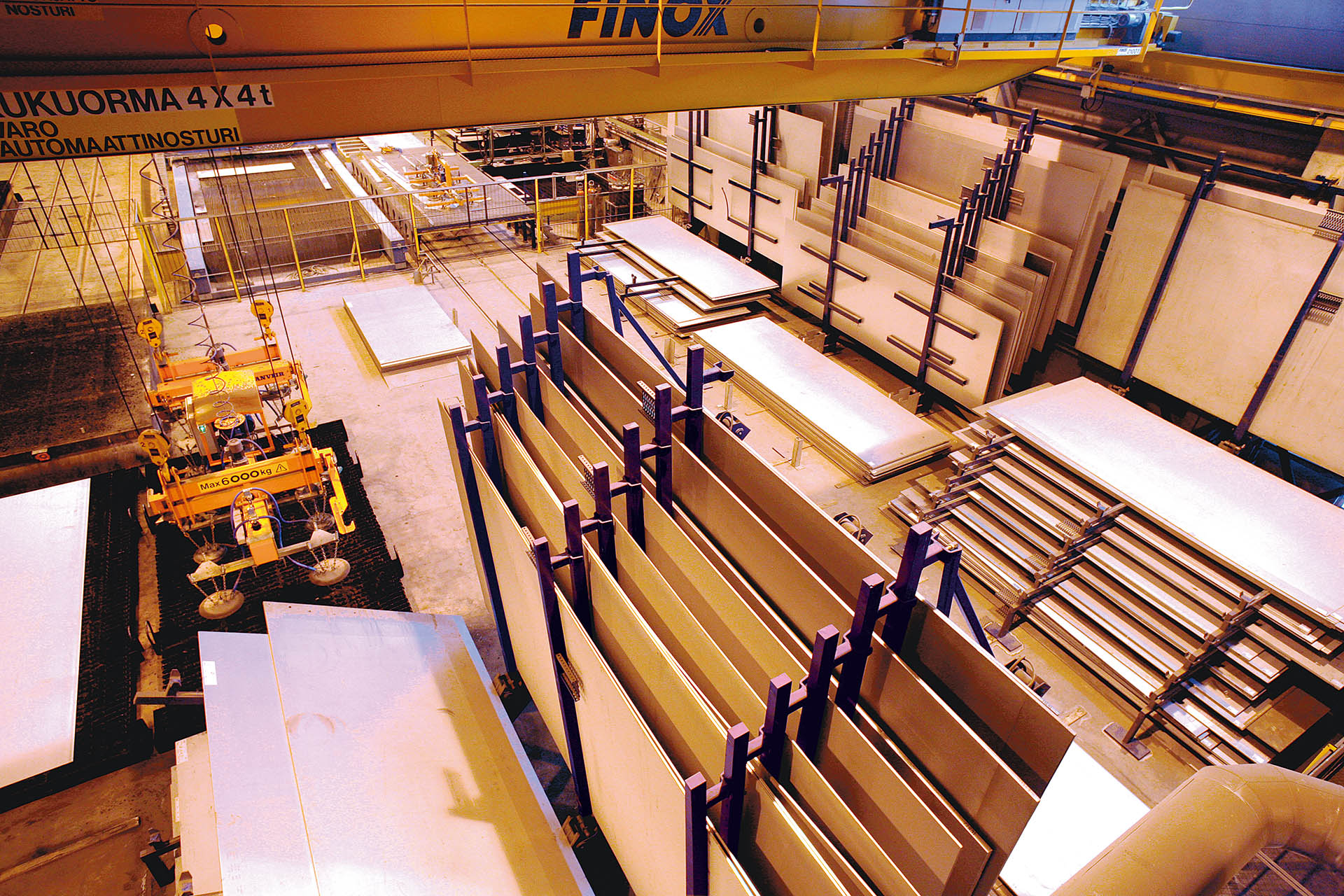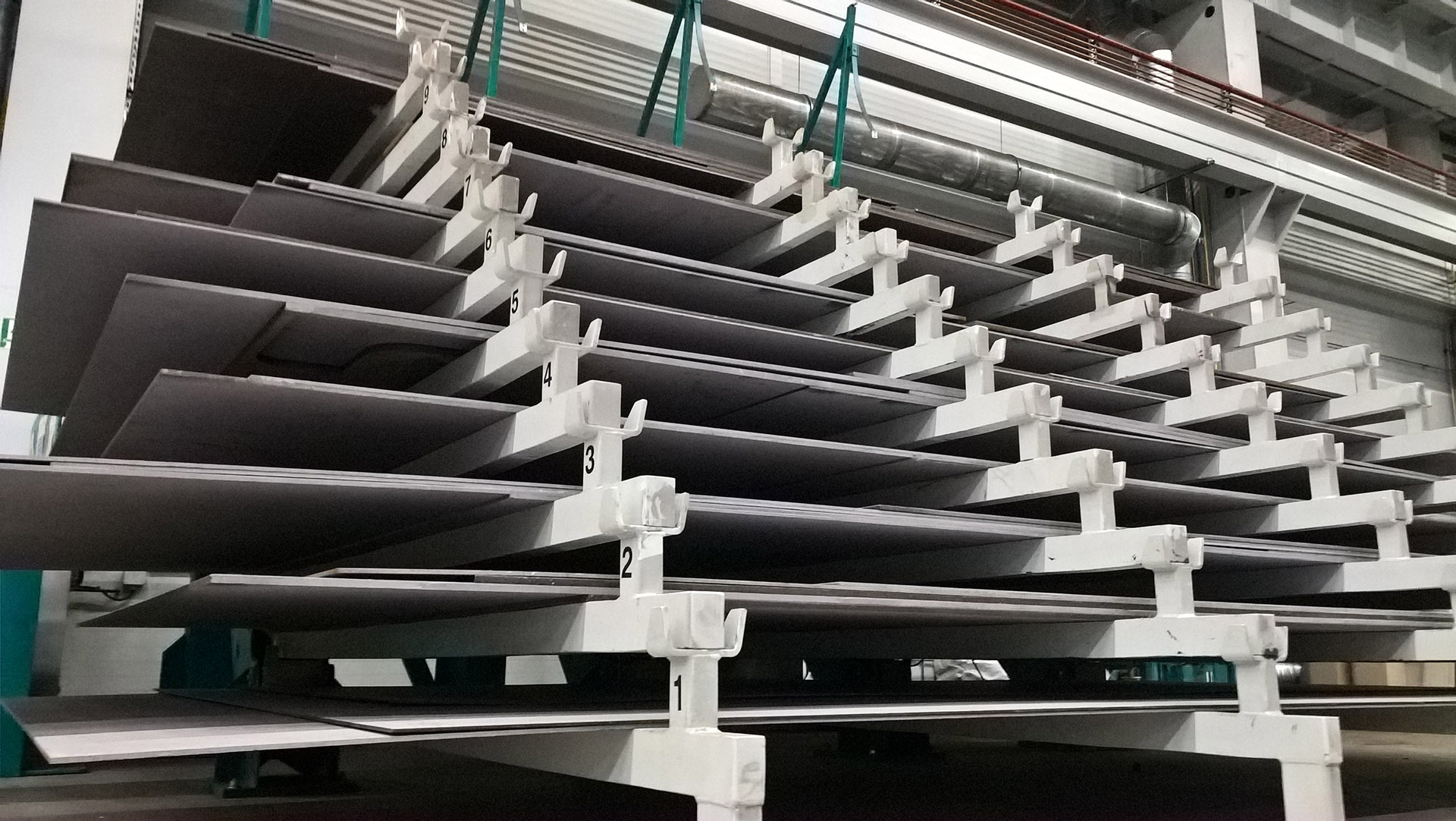 History
Everything began on a September day in 1997 when Seppo Kärkkäinen, the manager of Kesälahti Engineering Works, got frustrated, and not the first time. What had to be found this time was a 10mm steel plate, which was finally spotted underneath the rearmost stack in the warehouse. However, the search operation had required a lot of time and the use of a bridge crane.
Once the plate had been found Mr. Kärkkäinen took a critical look at his crammed warehouse and ended up viewing the ceiling. It was high and had lots of empty space.
This sparked an idea that has been refined over years of development work into the Lipu product family.